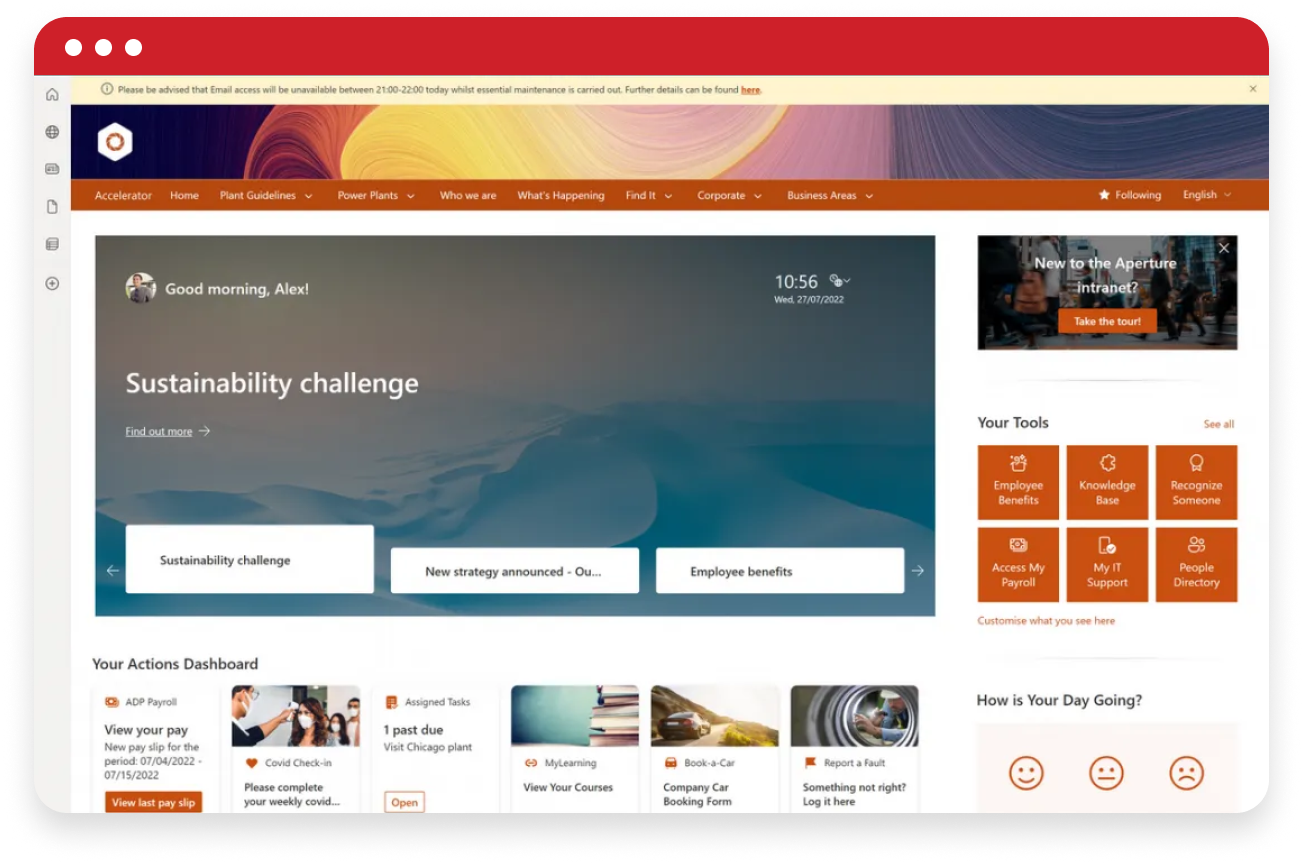 Intranet Starter Kit
We recognise that many organisations already have the tools to deliver a state-of-the-art intranet with their Microsoft 365 subscription.
We have combined the Accelerator 365 apps and Reply's decades of intranet experience to create an Intranet Starter Kit. This combines best practice, expert consultancy, and of course our entire Accelerator catalogue of apps to get your intranet up and running in weeks not months. 
Build your intranet from as little as $40,000
A typical project timeline
Our Intranet Starter Kit is all about getting you up and running in as little time as possible. We have carefully tailored all the activities (and we have our ready-to-go Accelerator apps!) to make sure your users can be benefiting from their new intranet in as little as 6 weeks.