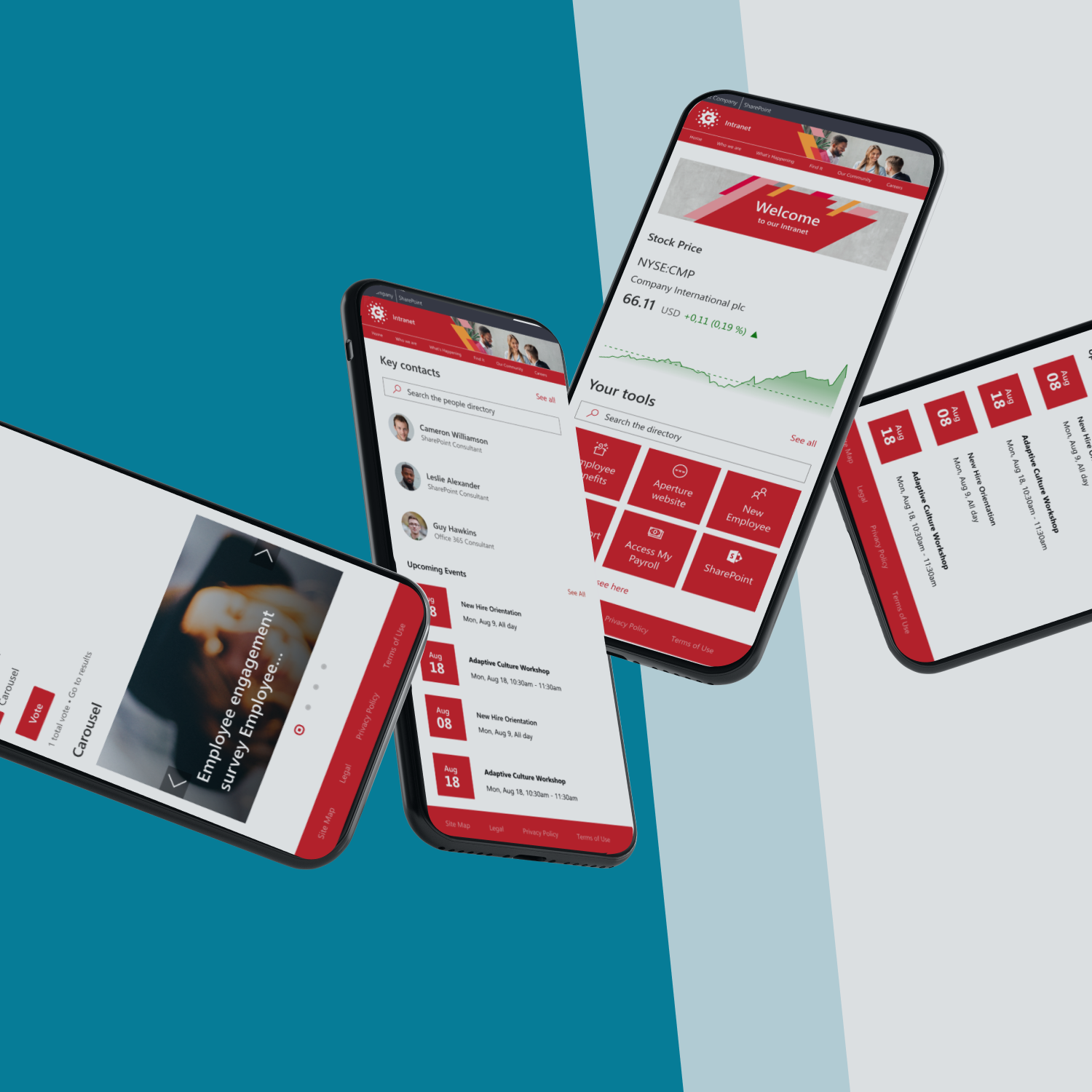 Enterprise Intranets
Our enterprise intranets are custom-built for you with your people front of mind.
Empower your workforce with a digital workplace that works for them. Powered by Microsoft Viva Connections, our intranets ensure your users stay connected with the latest news, conversations and resources all in one place and in the flow of work.
Take the next step in your digital workplace journey with Accelerator 365 by Reply.
Start the conversation today
Our approach
1) Discovery & high-level design
Discovery sessions to confirm high level approach, requirements, technical alignment, and design concepts.​
2) Intranet & Viva design
Expanding on key areas as per the discovery sessions, finalising site template designs, information architecture, and providing a migration strategy and plan.
3) Intranet build
Main build phase to create and bring your intranet to life in SharePoint Online and in Teams through Viva Connections.​ Use of our Accelerator apps to accelerate the build phase.
4) Content creation & migration
Content is one of the most important factors for a successful intranet launch. This stage includes content migration of required pages as identified in the content migration strategy.​
5) Adoption & change management
Inform users of the upcoming changes, benefits, and know-how to adopt the change. Launching your intranet content owners and stakeholders engage and own their part of the intranet.
6) Project governance
Effectively managing projects is critical to making sure they are delivered in a timely and cost-effective manner, all intranet projects come with various support and security measures.
Don't just take our word for it
Check out what some of our clients have to say about The Accelerator and how Reply can help to level-up your intranet
Read our case studies